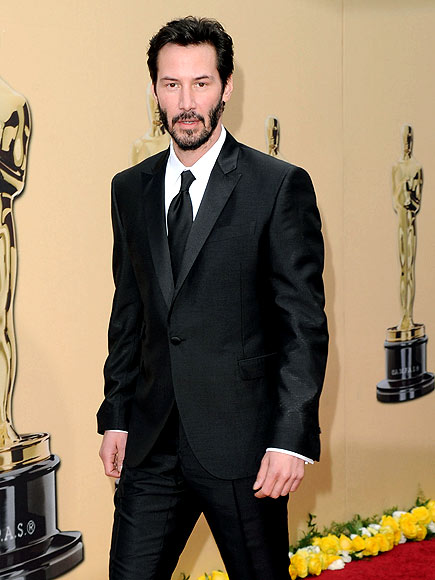 where's my Cowboy Bebop movie, Neo?
While at the London School Of Performing Arts, promoting his new film, 'Henry's Crime', Keanu spoke briefly about his upcoming projects. One being a 3D, hard "R" rated samurai film; Another of the possibility of a 'Bill and Ted' reunion that he wants to assure fans he's serious about; Thirdly of a futuristic 'Robin Hood' -starring Will Smith - he and the Wachowski brother co-wrote and actually sold to Warner BrotherS; And lastly of two more 'Matrix' equels having already been written and ready to film as soon as the Wachowski finish their current movie, 'Cloud Atlas'! WHAT THE FUCK! BACK THE TRUCK UP!
1: A fucking Bill & Ted 3?! About damn time!
2: An "R" rated 3D samurai film... I smell Ninja Scroll
3: Doesn't the Smith family have enough money?
And as far as The Matrix is concerned, they can beat that horse until it's pulp and I'll be in the front row with nachos and a large cherry Pepsi, sayin', "GIMME MORE! GIMME MORE!"