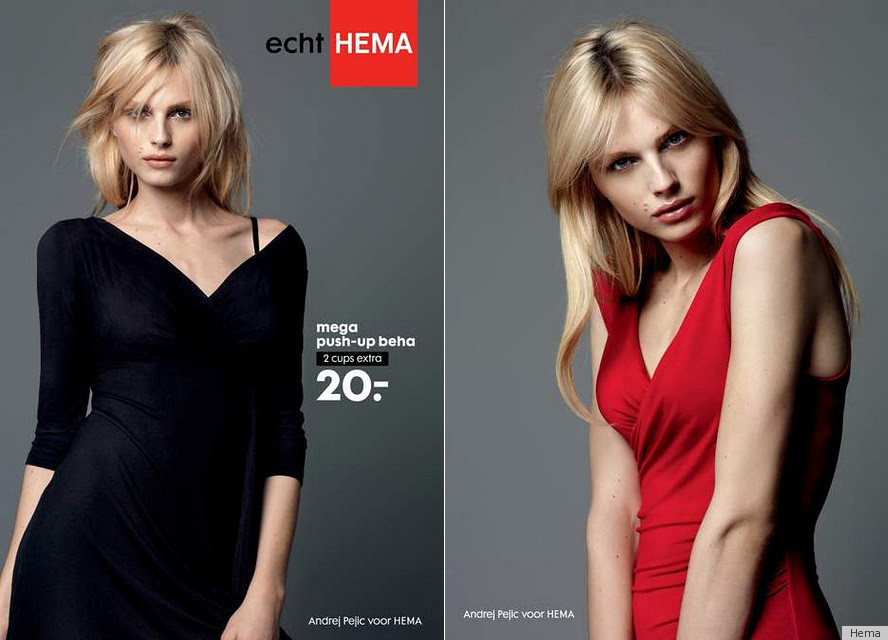 So what do you see? Slim Dutch blonde in a Mega Push-Up bra ad. Bet you didn't know that's a dude!
Andrej Pejic is his name and he doesn't actually have breast but the Hema Mega Push-Up bra claims that it's so good, it can even add 2 cup sizes to a guy.
Pejic's agent, Joseph Tenni, told
Frockwriter
, "It's revolutionary... I've never known a man to do a women's lingerie campaign before." Well if somebody was going to do it, it'd be Andrej.
WTF.