The Green Arrow of the 'Smalliville' tv series seemed very sub-par. In the comics, Ollie Queen was meant to be an arrow toting counterpart to Batman: rich playboy does good by bouncing around rooftops, imitating Robin Hood but with trick and gadget filled arrows.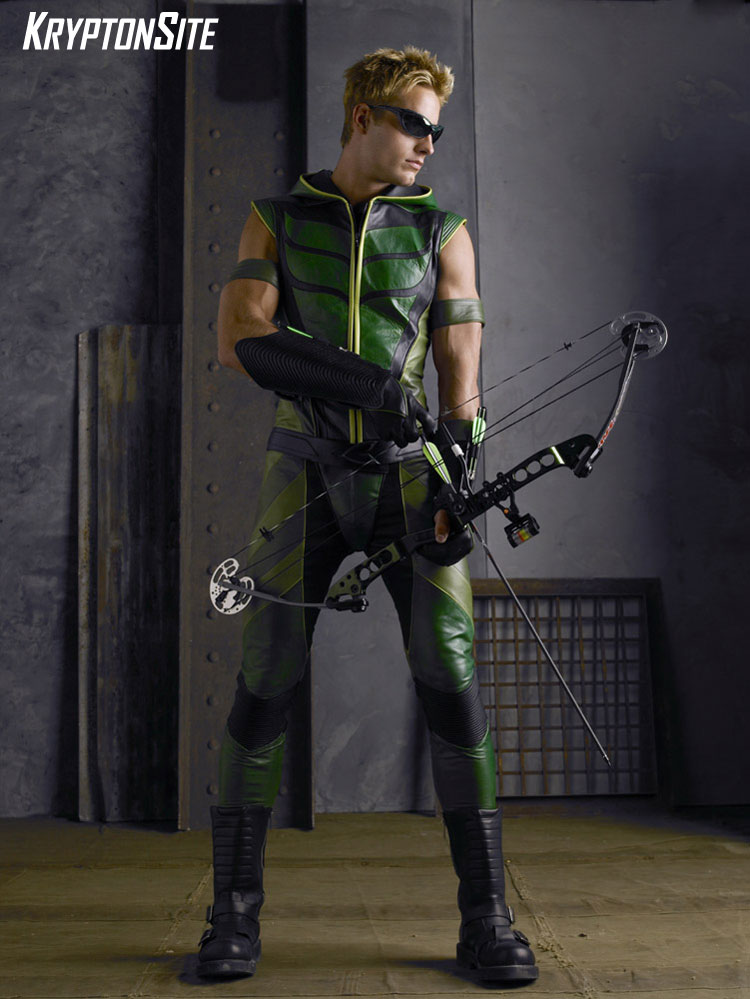 The Green Arrow in 'Smallville' may have just been poorly written for my taste and just never struck the right chord with me. Green Arrow was brought into the show to serve as a surrogate for Batman, a character that is tied into "film only" exclusivity. But
EW
is reporting someone in the CW Network finds that the character played by Justin Hartley for more then 70 episodes is strong enough to carry his own series.
Unfortunately for Hartley, he isn't attached. Though there are relatively heavy hitters developing the series such as executive producers/writers are Greg Berlanti (
Brothers & Sisters
) and Marc Guggenheim (
FlashForward
), who also both worked on last year's
Green Lantern
film, along with Andrew Kreisberg (
Vampire Diaries
,
Fringe
— plus he's worked on the
Green Arrow
comic book).
Only the Hollywood gods can tell if we'll actually see the series into fruition or if it will go the way of the
Wonder Woman
.