Just my humble opinion.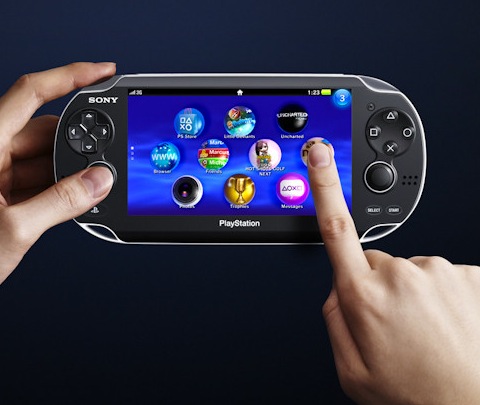 PS Vita flops worse then PS Go.
Kids want to trade in there old games. And unless Sony has a plan on allowing you to be reimbursed in credits for erase a game from your Vita, chances are the 'Tween with an allowance isn't going to buy into a new handheld. There's an aftermarket for gaming that has major publishers scrambling for you cash. If you've bought a multiplayer enabled game from a publisher like EA, you may have noticed that they ask you for an online pass code. Which you must unfortunately shell out an additional $10 for. While this maybe all well and worth it if you scored a copy of "Need For Speed" out of a Durant Square for next to nothing, it doesn't bode too well for the single dad that just his kid a used copy of "WWE '12" and is on a budget.
PS4 Announced.
At Tokyo Games Show in September. Sony just announced bluray players that will support the next generation of Ultra High Def displays and Ultra High Definition TVs, so it's safe to assume the PS4 will do the same. I would like to believe that the next gen console will have a new controller ie two shoulder buttons with triggers and first runs will ship with a bluetooth keyboard. I can see an integration of wireless video to branded displays for PS4.
Nintendo
Nintendo Finally Slows.
Someone said that "Skyward Sword" finally got the Wii controller right. Unfortunately it's at the end of the consoles life cycle. WiiU is set to release at the end of March, but I fear that the novelty of Wii has worn off with the release of the Kinect. WiiU will be slow to sell but make decent stride in graphics quality as it will be he only next generation console for well into 2013. I think the firt run of consoles will ship with the tablet, but have a price drop by the Holidays and sell the gaming tablet separate. I can imagine that the 3DS or DSi can be integrated as controller eliminate the need for the tablet.
3DS Disppears.
Or at least the 3DS will make another price drop. $149 or lower by Back To School.
Microsoft
An XBox in Every Home.
360 Drops to $149 for Arcade by September or when PS4 announcement hits, $199 120 Gb, stays at $299 for 250Gb Kinect. More official specialty consoles like Star Wars R2D2 XBox. The next XBox won't be announced until CES or E3 2013
Windows 8 PCs will Access XBox Games Marketplace.
Resulting in portable XBox device and piss of a metric shit ton of PC gamers.
Apple
An Apple in Everyone Else's Home.
Apple will announce a bigger market in gaming with iPad 3 & iPhone 5, Summer & Fall respectively. pple televisions in works for 2013.
Android
Google Loves You Too, Baby.
Someone will market an Android powered, Ice Cream Sandwich device to connect to your tv wirelessly.